Quick Links
Associations we belong to...

Lenders we deal with...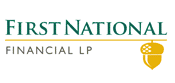 Mortgage Application
Want to prequalify for your next mortgage. Below you have 3 Mortgage Application sign up options based on your comfort level.
Printable Version - Download and Fax Back

Quick Application - Fill out the 1 minute quick-app below. We'll review it as soon as possible and get back to you and get back to you to review next steps.