Quick Links
Associations we belong to...

Lenders we deal with...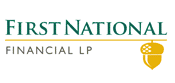 Mortgage Resources
We offer you a wide range of fast and easy to use mortgage calculators to help you determine what you can afford.

You are not alone. Here are some of the frequently asked. relations with all the banks but works for you.

Wondering what an Amortization Period is? Not sure what Blended Payments are? Our Glossary of terms can help along the way.

Find a wide variety of resources and information relating to the mortgage process.

Stay up to date on what is happening in the Mortgage, Real Estate and Financial Markets.

We pride ourselves on providing you with ongoing support by providing items such as mortgage rate alerts and tips and tricks for homeowners.